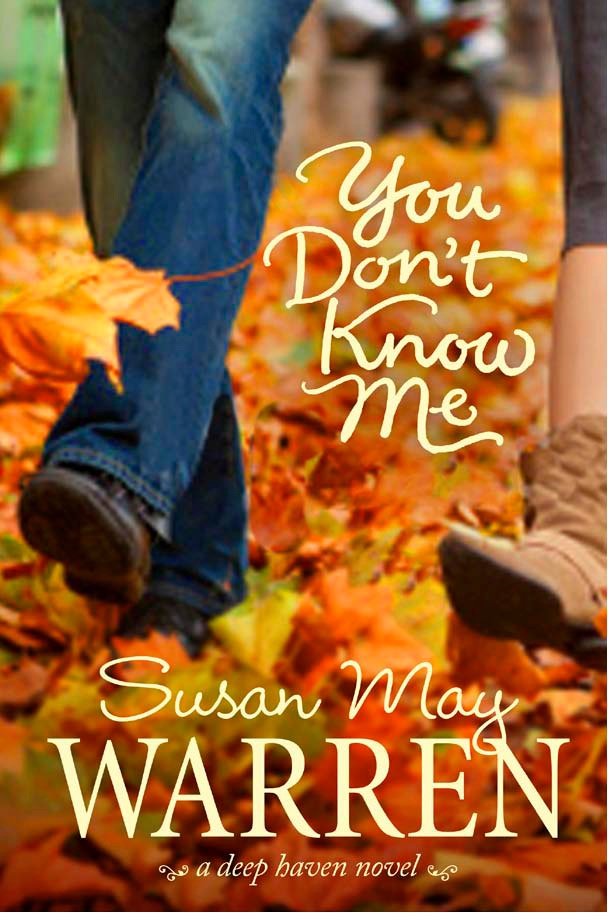 From the publisher: To everyone who knows her, Annalise Decker is a model wife and mother. She's a permanent member of the PTA, never misses her kids' sporting events, and is constantly campaigning for her husband's mayoral race.
No one knows that Annalise was once Deidre O'Reilly, a troubled young woman whose testimony put a dangerous criminal behind bars. Relocated through the Witness Security Program to the sleepy town of Deep Haven, Deidre got a new identity and a fresh start, which began when she fell in love with local real estate agent Nathan Decker. Twenty years later, Annalise couldn't be more unprepared for her past to catch up with her. When Agent Frank Harrison arrives with news that the man she testified against is out on bail and out for revenge, Annalise is forced to face the consequences of her secrets. Will she run again, or will she finally find the grace to trust those she loves most with both her past and her future?
____
This book definitely had me turning the pages quickly. Susan May Warren writes of a world that most people don't know about or experience.
Warren does a good job with allowing the reader some insight into this world while writing a good story.
What I thought was particularly compelling was at the end of the book, Warren shares that she got the idea for the book from a real life experience of meeting a mother who was going to say good-bye to her daughter because she was entering the Witness Security Program. It made the story more real to realize that this really is something that is happening and going on.
In the book the Witness Security Program is something that protects Deidre but it also robs her of her family and the feelings of safely. The reader will feel the lingering haunting along with Deidre/Annalise as the book goes along.
Readers will get to know Annalise, her children, her husband, and her security agent. Each character is important and the reader comes to know them. I was pleased with one of the characters not being who they were labeled as. I think Warren did a good job of showing that not everyone is how they first seem--for good or for bad.