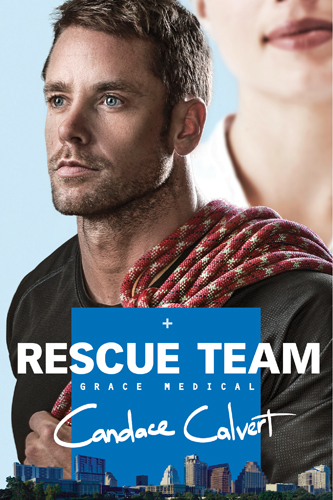 From the publisher:
Tired of running from her past, nurse Kate Callison intends to become Austin Grace Hospital's permanent ER director and make Texas her home. Despite staff friction, she's moving ahead. Then unthinkable tragedy wraps the ER in crime tape, bringing swarms of media, legal chaos—and a search-and-rescue hero who seems determined to meddle in her life.
For Wes Tanner, nothing beats finding someone who's lost; he's known that helpless terror firsthand. So he'll expand his team's lifeline of hope: K9 tracking, swift water rescue, even horse-mounted searches. He's ready for anything—except Austin Grace's prickly and dismissive ER director.
As Kate and Wes discover more about each other, new respect becomes something deeper. Kate wonders if her heart might have finally found a home. Then an unsolved missing persons case—and a startling new one—become catalysts that threaten the loss of all she and Wes have found.
______
I enjoyed reading this book. I have never read anything from Candace Calvert before but after this book I will be looking to read more of her work.
In some books the male characters are almost supporting characters or not strongly written. Candace Calvert does a good job of having Wes Tanner as a main leader in the book. Kate was also well written and I enjoyed reading their interactions through out the book.
Forgiveness is main theme in this book and all of the characters seem to have something to work though and forgive themselves or learn to forgive others. Forgiveness is something everyone can relate to whether they are Christian or not. There were a lot of moments that had me paused to think about how I deal with other in situations and how I could be more forgiving. The relationships broken and healed in this story were touching to read.
This book was quick paced and kept me interested in what was happening next. There were a few subplots but these did not detract from the main story going on through the book.
The only thing I wasn't so sure about was that a few loose ends were left for some of the supporting character's stories, but maybe these will be tied up in another book. Either way, the main stories were all concluded and I enjoyed the read.