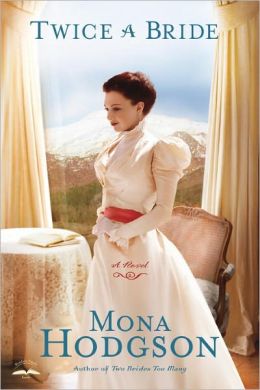 From the publisher: "
Full of resolve, young widow Willow Peterson decides to pursue her dreams to be an artist as she settles into a new life in the growing mountain town of Cripple Creek. When she lands a job working as a portrait painter with handsome entrepreneur and photographer Trenton Van Der Veer, the road before Willow seems to be taking a better-than-anticipated turn.
With questions tugging at several hearts in town, including the Sinclair Sisters' beloved Miss Hattie, change is traveling down the tracks as several unexpected visitors make their way out West. Will the new arrivals threaten the deep family bonds of the Sinclair sisters and the roots of love that are just taking hold for Willow?
Filled with the resonating questions that all women face, this romance awakens hope against grief, love against loss, and dreams against life's unexpected turns. "
This book was the fourth book of the Sinclair Sisters of Cripple Creek. I have not read any of the previous books. I would advise that if you want to read this book that you read the previous three books. Otherwise you might be bogged down in all the characters and their lives and families--plus this book will give away spoilers for the other three books.
This book had quite a few plots and subplots. I found it to be slightly distracting from what I thought the "main" plot was going to be. Because of this I found the romance(s) developed less than intriguing and rather shallow. However, I think if you loved the other three books that this book you would love just for the fact that you get to revisit the characters you enjoyed reading.
I received this book free for my honest review from WaterBrook Press.