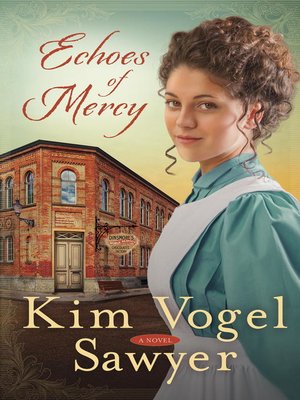 From the publisher:
When a suspicious accident occurs at the famous Dinsmore Chocolate Factory in Sinclair, Kansas, Caroline Lang goes undercover as a factory worker to investigate the circumstances surrounding the event and how the factory treats its youngest employees—the child workers. Caroline's fervent faith, her difficult childhood, and compassionate heart drove her to her job as an investigator for the Labor Commission and she is compelled to see children freed from such heavy adult responsibilities, to allow them to pursue an education.
Oliver Dinsmore, heir to the Dinsmore candy dynasty, has his own investigation to conduct. Posing as a common worker known as "Ollie Moore," he aims to find out all he can about the family business before he takes over for his father. Caroline and Oliver become fast friends, but tension mounts when the two find themselves at odds about the roles of child workers. Hiding their identities becomes even more difficult when fate brings them together over three children in desperate need. When all is revealed, will the truth destroy the love starting to grow between them?
__________________________________
I was pleasantly surprised by this book. Kim Vogel Sawyer writes a novel that will teach you and captivate you. This book I was not able to read as quickly as I wanted to but each time I had to put down the book I was eager to come back--and that was from the very beginning.
The story changes points-of-view between four characters but mainly two and Sawyer weaves the story together in a way that this does not distract from the story but enhances it. Readers will enjoy the insight that the different points-of-view give to the story and those specific characters.
Throughout the story God is shared in the character's own personal relationship and other times as they share their relationship with God with others. To me some of the more touching aspects of this story had to do with Oliver's character. He is very well written and developed so that you feel for him and his situation.
I also liked that the story wasn't purely based on romance but had depth to it, even the romantic part was developed in a way that didn't feel rushed. Instead the romance was a sweet build up from friendship to more.
I highly recommend this book.
I received this book free from WaterBrook in exchange for my honest review.