This year was particularly painful for me to choose my top ten. I read some great books this year. I am going to have a top ten adult books, runners up, and amazing children's books--which really means you should go and buy/read all of the ones I mentioned. (Also, this is my way of semi-cheating and listing more books than I should with a top ten.)
Total books read: 83 (not including the ba-zillion children's books I read)
Total pages read: 22,828
Top Ten Books for 2015
(Here we go!)
Non-fiction:
I read this book in January of last year and knew right away this would be in the top ten. This book is one of the books that I will treasure for it's lasting spiritual influence in my life.
Donald Miller is a writer that I have enjoyed before but this was his best book yet. This book talks about the importance of relationships in a way you probably have never read before.
I was given this book as a gift by one of my best friends. This book challenged me spiritually and called me to step out into what God is calling me to, and to pray, "Anything Lord."
Leslie Ludy has always been a favorite author of mine and with her latest book I was again challenged and blessed. Though this is a "girl" book it is not a weak spiritual book. Leslie challenges you to a deep and real walk that will affect all areas of your life.
This is the best parenting book I have read. This is more than just a "how-to" this is raising your child for a life bigger than themselves.
Fiction:
Tracy Groot. She is a new favorite author. This book highlighted a time that is a dark time for American but is written so well. The only reason her other book, "Maggie Bright" is in runners up is because I was trying to just have one book per author.
Another new favorite author. Same note about the second book as above. This book combined historical and Biblical fiction. Two of my favorites.
Masterful. That is one word to describe Kristy Cambron's writing. This and the sequel were breathtaking (see runners up). Achingly beautiful story and writing.
This was the last book I read this year. So good. I have a lot of WWII books this year but this one shared a part of history I had never read before that was almost painful for me to read but very good.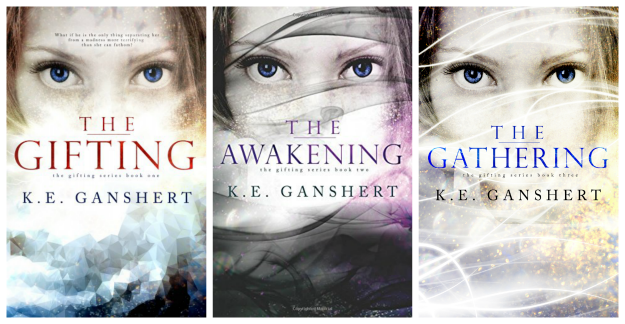 I am putting this series as one unit because once you pick it up you will have to read the rest. A lot of trilogies put the best book first and then the last book is disappointing. Not the case at all here. The first book is a terrifying and thrilling ride and the books just get richer and deeper. The last book was brilliant. The whole series was brilliant. I loved them. And I bought this set for three people for Christmas.

Runners Up:

(These are really in my top ten, except I can't put them as top ten because I'd be over ten.)
Becky Wade is a favorite author of mine. The Porter series is great. Becky Wade is addicting to read. Once you have read her, you will want to read everything she's written.
Sequel to "The Butterfly and the Violin." Masterful. Again.
A classic I had never read before. It was convicting to read.
I wanted to put this in the top ten but I also wanted to put the Gifting series, but this book was so good. I loved the ending. Loved it. Not because it tied up perfectly but because of the hope it gave in the midst of things being hard and not perfect. The spiritual depth of Katie Ganshert's writing blows me away every time.
This just made me happy. Denise Hunter's books are wonderful.
I really also wanted this to be in the top ten. Powerful and moving.
Another great WWII novel but from a different perspective.
This book on parenting is amazing. This book goes to the foundation of good parenting and lays it out. This is not a "how-to" book, but it lays our guidelines that can be very helpful.
Amazing Children's Books:
This is an Advent book and we read it with our son. But it moved on my heart.
This book is also my son's, but just so beautiful as it brings the gospel through in every story-- Old and New Testament.
This is a book parents need to buy. It is a book to help children protect their bodies but done in the best way I've yet read. It doesn't shame the body but instead values it as it should be and guards in.