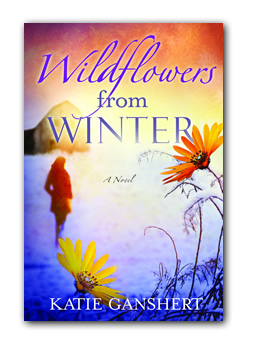 From the publisher, "A young architect at a prestigious Chicago firm, Bethany Quinn has built a life far removed from her trailer park teen years. Until an interruption from her estranged mother reveals that tragedy has struck in her hometown and a reluctant Bethany is called back to rural Iowa. Determined to pay her respects while avoiding any emotional entanglements, she vows not to stay long. But the unexpected inheritance of farmland and a startling turn of events in Chicago forces Bethany to come up with a new plan. Handsome farmhand Evan Price has taken care of the Quinn farm for years. So when Bethany is left the land, he must fight her decisions to realize his dreams. But even as he disagrees with Bethany's vision, Evan feels drawn to her and the pain she keeps so carefully locked away. For Bethany, making peace with her past and the God of her childhood doesn't seem like the path to freedom. Is letting go the only way to new life, love and a peace she's not even sure exists?"
I read this book in two days, and it only took that long because I didn't have time to sit and just read. This book was engaging throughout the read. The primary and secondary characters are engaging. I thought it was interesting how the flashbacks were written in first person while the rest of the book was written in third. I enjoyed that writing craft and how it made the past more vivid to the reader even though the rest of the book was not during that time.
I appreciated the real feel of the characters and the amount of time it took for them to change or develop. Sometimes authors have the characters change so quickly and it is unrealistic. However, I was glad that this author choose to show time passing and events unfolding as the characters developed.
The question brought up in the book of seeing religious leaders as God and not God just for who He is was poignant. Today many people reject God because of who they think He is, based on religious leaders they do or do not like. This book, and the author does a great job at tackling this issue and bring it to the reader. I received this book free for my honest review from WaterBrook Multnomah Publishing Group.