I know I read 48 books this year, possibly more since I didn't keep track and had to try and remember all of them.
These are not in order because it is hard for me to rank these books because they are not all the same genre and I did not read them all for the same reasons. Some I read for fun, others for spiritual growth, some for book clubs, and others because I was reviewing them and fell in love with them.
So here are my top 10 favorites that I read in 2012.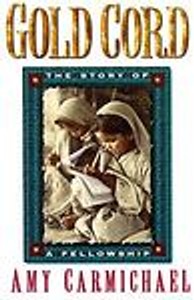 Gold Cord by Amy Carmichael.
This book is one of my all time favorite books now. I am lending it, but when I get it back I plan to re-read it. Blessed and enriched through Amy Carmichael's love and devotion to God.
In Defense of Food by Michael Pollen
I have never read a book like this, and I wasn't sure how I was going to get through pages and pages about food, but it has challenged the way I view food (even though I'm already a vegan/vegetarian) and I love to be challenged.
Have a Little Faith by Mitch Albom
I had never read Mitch Albom before, even though I'd heard of
Tuesdays with Morrie.
Albom's writing style flows and brings out poignant messages without blaring them in your face.
The Guernsey Literary and Potato Peel Society by Mary Ann Schaffer and Annie Barrows.
A book of letters. I didn't think I would get into this, but by the end I really enjoyed it. Now I want to go visit Guernsey Island.
Betrayal by Robin Lee Hatcher
I chose this because not often do "Christian Fiction" authors make the relationship the character's have with God so smoothly. It was natural to read, and continuous throughout the book--both things that I find rare in a Christian Fiction book.
Son by Lois Lowry.
The final book to The Giver series. I love Lois Lowry and have since fourth grade when my teacher had us read Number the Stars.
Against the Tide by Elizabeth Camden
This was another surprise for me. I expected to read a normal Christian fiction book, but was really surprised by the way Camden handled the characters and situations. The heroine isn't perfect, nor is she weak. The hero has flaws and even the love story has actual, real obstacles. The way Camden also handled the "conversion" situation was something I really appreciated. We don't always have "aha" moments with God, and many times it is more subtle. I enjoyed this book immensely.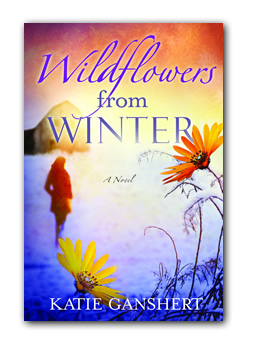 Wildflowers from Winter by Katie Ganshert
If you have recently been in grief you may or may not want to read this book. The author writes that well. Katie writes so vividly of the emotions and pain of grief that you can feel it through the pages. I love how Katie wrote in such a way to make you feel the characters' feelings. Something I thought was really well done was how spiritual leaders are viewed as God, and many times people turn way from God because of that. However, the book showed that God is who we are to focus our eyes on, not merely others. Great book.
Spiritual Warfare for Women by Leighann McCoy
I had selected this book to review and had put off reading it because I wasn't really ready to read it. Then some things happened and I knew I needed to read it. So I did. I was so blessed. God used McCoy to grow me spiritually and expand my idea of what it meant to fight spiritually. I highly recommend this.
The Great Controversy by Ellen White
I have wanted to read this for--a long time, but I was working on finishing the other four books. I was deeply encouraged through this book, particularly as relates to "the time of trouble" that the Bible talks about. Seeing God's love and the way He has been with His people through out history and will be with us always really was amazing. The book ends with "God is love" and it couldn't be better summarized.