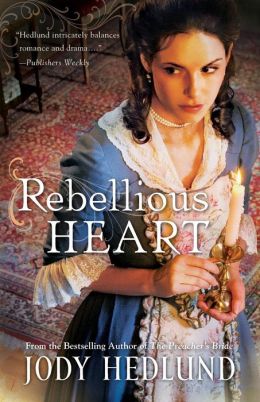 From the publisher:
In 1763 Massachusetts, Susanna Smith has grown up with everything she's ever wanted, except one thing: an education. Because she's a female, higher learning has been closed to her, but her quick mind and quicker tongue never back down from a challenge. She's determined to put her status to good use, reaching out to the poor and deprived. And she knows when she marries well, she will be able to continue her work with the less fortunate.
Ben Ross grew up a farmer's son and has nothing to his name but his Harvard education. A poor country lawyer, he doesn't see how he'll be able to fulfill his promise to make his father proud of him. When family friends introduce him to the Smith family, he's drawn to quick-witted Susanna but knows her family expects her to marry well. When Susanna's decision to help an innocent woman no matter the cost crosses with Ben's growing disillusionment with their British rulers, the two find themselves bound together in what quickly becomes a very dangerous fight for justice.
____________________________
As a reader and reviewer one of my favorite things to do is read the author notes. If you don't read them, you usually miss out on some great details. Especially with Jody Hedlund. In Rebellious Heart Jody has taken the lives of John & Abigail Adams and used parts of their lives to build this story. While the novel does not follow their lives directly, parts of the story are directly related to the real lives of John & Abigail Adams. What a rich historical read Jody Hedlund has given us!
Besides the rich history Jody Hedlund masterfully weaves drama and romance through her book. Neither the hero nor the heroine are perfect and their flaws are easy to see. Yet, as you read and understand the times they lived in, you can better appreciate the risks they took that defied much of society at the time.
Jody deals with the beginning of the revolutionary movements and feelings of the colonies. Skillfully she takes us to a world that was struggling with the idea of obeying the rulers, as the Bible asked them to, and yet realizing when the power was corrupt and to follow God not man. I felt Hedlund did a great job of sharing the struggles of this time and helping us to see it with clearer eyes.
I highly recommend this book.
I received this book free from Bethany House Publishers in exchange for my honest review.